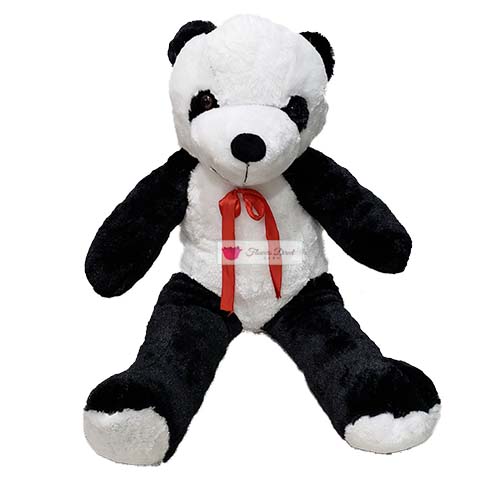 Panda bear Cebu is available in different sizes. Bears are soft and cuddly so they will have someone when you are not there.
Flowers Direct Cebu
Flower shop in Cebu by Flowers Direct Cebu flower delivery. Local Family Owned and Operated Business in Cebu Philippines.
Cebu Flower Shop
Located in Cebu with 5-star service, delivery and satisfaction guaranteed. We offer Gift and Cebu Flower Delivery anywhere on Cebu and Mactan Island in the Philippines. Our Cebu Florist make each Flower Arrangement custom, by hand and in our own Cebu Flower Shop.
Florist in Cebu
Our Florist in Cebu only use the freshest flowers picked daily, most importantly this ensures that all orders are custom made by our Florist in Cebu Flower Shop and also delivered the same day for lasting freshness. Our Cebu Florist in Cebu have years of experience and put their loving touch into each Flower Arrangement.
Cebu Flower
Some of the flowers used are grown in house, therefore you will receive the freshest flowers cut daily. Specialty flowers are sourced from other local or imported suppliers.
Every single order is handled by our family in our own flower shop right here in Cebu. Each order is made to perfection. I will be the one processing your order whether by phone, website or Facebook. My brother and mama will be tending to the flower fields. My sisters will be arranging the flower bouquet. And my brother will be delivering the order. We treat every customer like family, so you can be assured that we will only give you the best service, best price and the best product. We guarantee it.
You can be certain that your information and payment will be secure. We accept all major credit cards or message us your order and send payment by bank transfer.
We only serve Cebu therefore we know it well. Our family will treat you like family, because Flowers Direct Cebu is local and family owned and operated.
Above all, Make them smile, order Cebu Flower Delivery and Send Flowers to Cebu Philippines.
Flowers Direct Cebu Flower Delivery
Flowers Direct Cebu offers a very comprehensive listing of products for many occasions including Anniversary, Birthday, Special Events, Sympathy, funeral, gifts, and congratulations. Therefore some people consider us the best. Some of the products available at the Cebu Flower Shop are Stuffed Teddy Bears that light up, Panda Bear, cake, chocolate, candy, and Anniversary flowers cebu city Philippines.
Cakes made right here in Cebu include Birthday Cake, Black Forest Cake and Tiramisu Cake from the famous Red Ribbon.
Delivery Policy
Delivery Times;
Monday – 1pm-6pm
Tuesday – Saturday 9am-6pm
Sunday – No deliveries
Customers may request other times and days for delivery. Although, we cannot guarantee the request unless you contact us prior to ordering and we approve your request. We are unable to commit to exact delivery times, but we do our best and we usually do deliver as requested.
Some of the areas served include; Florist in Cebu Flower Delivery, Cebu City, Mactan Florist, Lapu Lapu, Mandaue City Florist, Consolacion, Talisay City, Naga, CarCar, Danao, Freedom Park Cebu, Mabolo, Toledo and Balamban. Birthday flowers Cebu fresh flowers, SM flower shop Cebu ayala flower shop in Mandaue flower gift delivery Cebu online flower ordering send flowers to Cebu City Philippines. Looking for something else that is not listed? Contact Florist in Cebu and let us know what is needed. 
Flowers Direct Cebu is NOT affiliated with any other flower shop or flower ordering website.  We custom make 100% of the orders in our Real flower shop location in Cebu.
All pictures on our website are 100% real. We have the products in stock. Also, we have designed and made all flower arrangements shown on our website. Most noteworthy, people should be careful with ordering from fake websites that have stolen their pictures and have no Real flower shop location in Cebu.
Also, All pictures and content on this site are original by Flowers Direct Cebu/FdCebu unless otherwise stated and is our property, therefore any use without prior written permission will be reported to the proper authorities and certainly legal action will be taken.
Furthermore, any registered trademarks or copyrights used on our website are used with permission and are property of their owners.
Finally, our Cebu flower shop Address is: 10203 Transcentral Hwy, Cebu City, Cebu, Philippines
Anniversary flowers in Cebu Flower Shop by Flower Direct Cebu flower delivery. Certainly, offering only the best to our valued customers.