Simple / Cheap Flowers
sometimes are the best gift. After all it's not the amount spent but the thought that goes into the gift that counts. In our simple flower design section, you will find lots of choices for cheap flowers below 1,000php with some as low as 750. In the gifts section you will find many non-flower choices starting at just 125php. Cheap flowers cebu delivery
Affordable Flowers
At Flowers Direct Cebu we know that flowers are not affordable for everyone. Therefore we are on a mission to change that. We now offer a more simple or basic design so that flowers can be given by everyone. We love to see people smile. There's no better way than to offer people a great product for a great price. We guarantee everything, even the smile on their face when they receive your special gift.
All our flower arrangements are made by our family in our flower shop right here in Cebu. From our family to your family.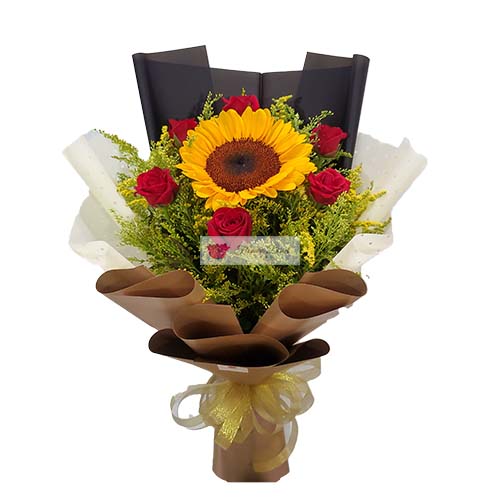 Sunflower and 6 roses Cebu  is a bouquet of a sunflowers and six roses in a nice wrap.