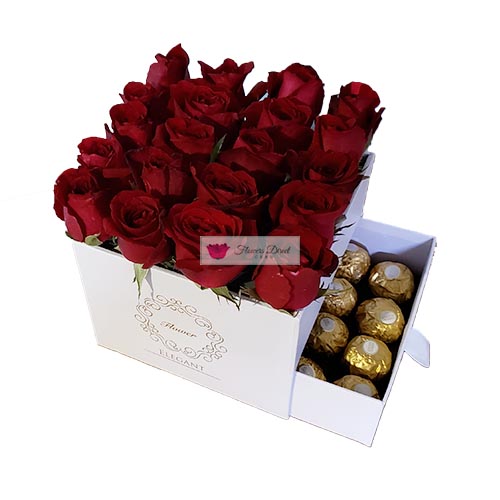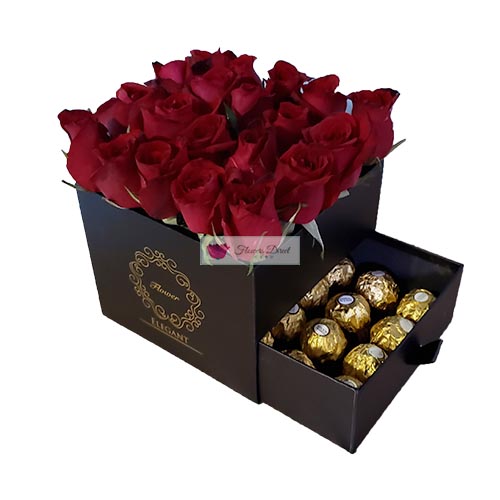 Gift Box of roses Cebu with 16 count Ferrero. Choose Black or White box. 20 Red roses in a decorative box that includes 16 pieces of Ferrero chocolate candy.
Heart Box of Flowers Cebu w/ Ferrero Chocolate
Heart Box of Roses (Red) with Ferrero Chocolate Candy.
18-20 short stem red roses in a black heart shaped box with 11 pieces of Ferrero.