Carnations Cebu Delivery
Carnations Cebu Delivery
Carnation are one of the flowers with the longest vase-life, lasting up to 2-3 weeks. Carnation flowers grow to between 6 and 8.5 cm in diameter. In America, carnations are worn and given for many occasions. And often using the color to reflect the meaning. Some believe that it comes from the word coronation because it was used in Greek ceremonial crowns. Others think that it originated from the Latin word carnis, meaning flesh, because early carnations were typically pink.
Carnations scientific name is Dianthus caryophyllus.
Color Symbolizes the following:
White carnations symbolize purity and luck.
Light red carnations symbolize admiration.
Dark red carnations symbolize love and affection.
Pink carnations symbolize gratitude.
All orders receive a free customized greeting card. Provide card message at checkout.
Carnations Cebu Delivery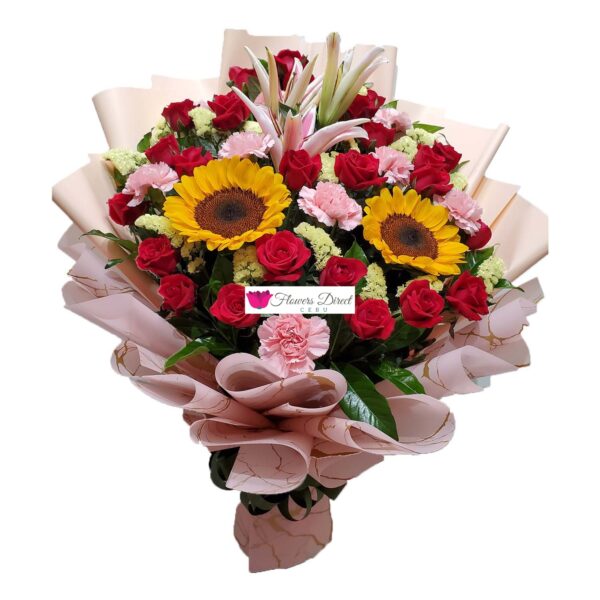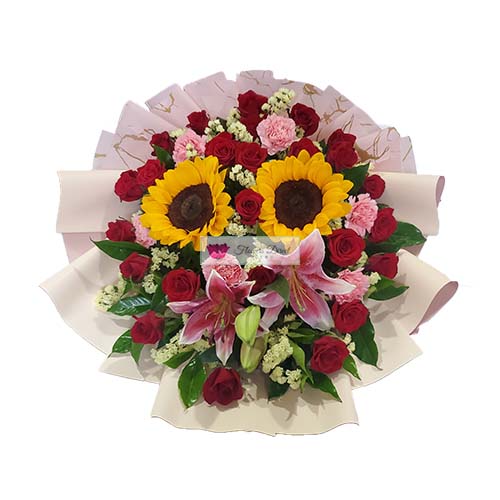 Assorted Flowers Includes Roses, Carnations, Lilies and SunFlower mixed among other flowers to make a nice wrap.