Stuffed Toys Cebu Delivery
Stuffed Toys Cebu Delivery
Gifts, who doesn't like receiving gifts? Flowers won't last forever, but a Teddy Bear will last for years. Every time they look at the bear, they will think how wonderful you were for getting the bear for them. Besides that, the bears also light up, so they can use it as a night light.
Gifts make the perfect addition to flowers, or order just a gift alone. Either way, they will be happy. We offer a very wide range of gifts on our website. Light up stuffed teddy bears in many sizes and colors. Lots of choices of chocolates and candy. Cakes in many choices to fit their taste. Emoji stuffed pillows and fruit baskets.
If you are not sure what to get then we would suggest just getting them a gift card. This way they can get a gift of their choice. Not seeing what you want? Feel free to contact us, let us know what you are looking for and we will find it. Stuffed Toys Cebu Delivery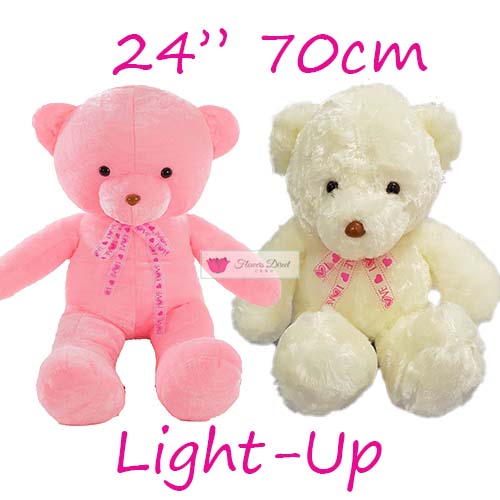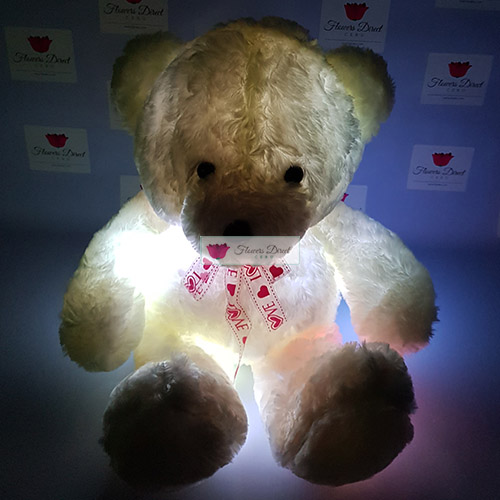 Stuffed Teddy Bear Cebu 24" Light-up.
Stuffed Teddy Bear Cebu Similar products that are also available; 8", 12" and 18".
Stuffed teddy bear Cebu choose white or pink.